[ad_1]

I remember my first day in Asia like it was yesterday -sitting in the back of a taxi in Jakarta, staring at the life surrounding me. A kid takes his shower under a bridge, while a Porsche drives by. An old woman -she must be at least a hundred years old- carries enough woven baskets on her bike to open her own shop. The traffic is insane. I don't know it yet, but this is just the beginning of a long, long journey in Asia.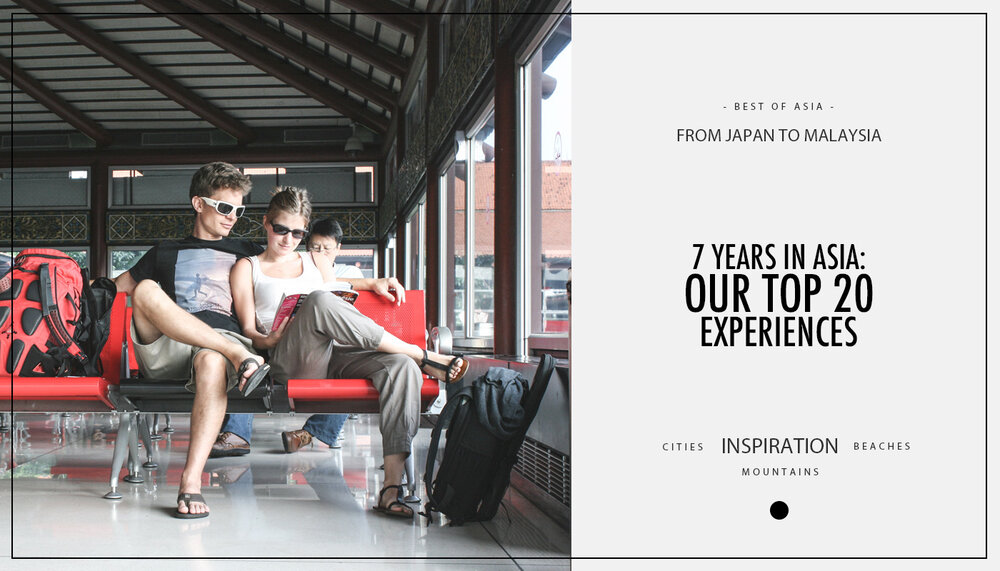 We didn't come to Asia. Asia came to us –as a professional opportunity for my other half. At that time, I had just come back from a six months trip in New Zealand. More than ever, I was in thirst for new adventures. So I packed my bags and booked a one way ticket to Jakarta. Seven years later, I am extremely grateful about all the unexpected –these things that weren't planned and brought us where we've been. It's been a rich and fabulous journey, with a myriad of incredible adventures –here's our Top 20 experiences in Asia.
---
7 years in Asia : Our top 20 experiences
This is not a list of the best things to do in Asia – just a list of some of the most beautiful experiences we've had the chance to live during our seven years exploring Asia. Enjoy the ride…
20. summer Road trip in spectacular Hokkaido, Japan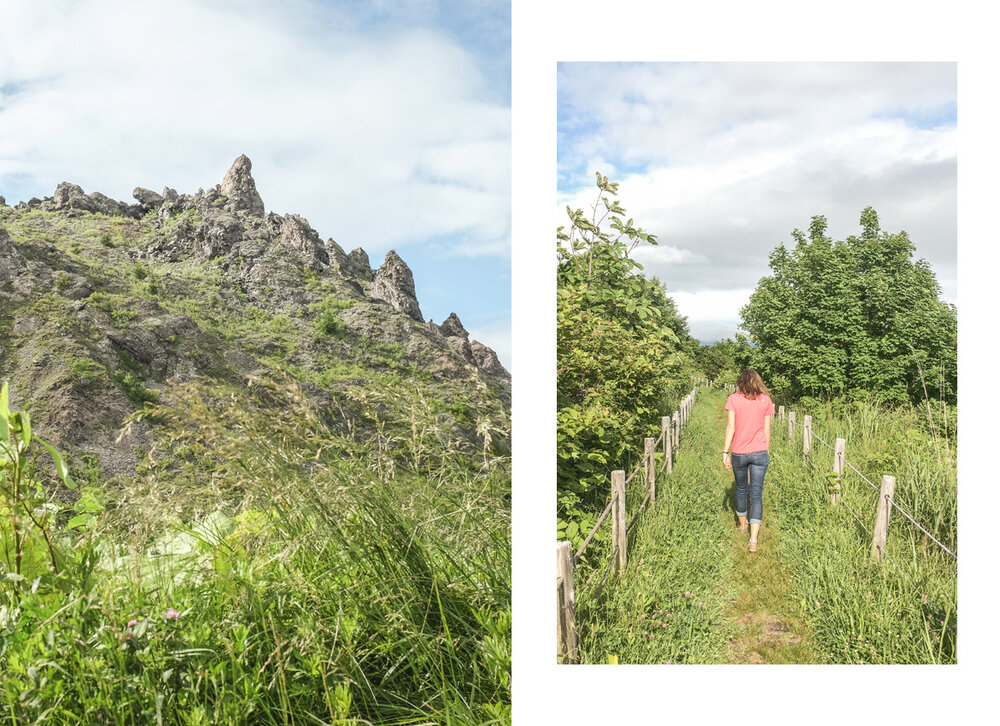 We came to Hokkaido to escape Hong Kong's insanely hot weather. In the end, we found much more than fresh air over there. Scenic hikes in splendid mountains and active volcanoes, foxes passing by while we were having breakfast on the terrace, stunning roads just for ourselves, beautiful food, rollercoasters and farmhouses… It was the perfect break in full nature. The kind of trip that took us back to our childhood holidays –embellished with magnificent Japanese vibes.
19. Stand-up paddle in a dream lagoon, ninh hai, Vietnam
There's no better way to begin the day then to wake up with the sun. That's the magic of traveling with a baby : for about a year, you're sure never to miss a sunrise! Starting every day with a stand-up paddle session on a that beautiful mirror water just for ourselves was magical. Nothing but the sea for horizon. A simple yet heavenly routine, especially when your bed is located about 40 meters from the beach.
18. horses, beers and live music in happy valley, hong kong
Happy Valley is the ultimate rendez-vous in Hong Kong. Every Wednesday, the atmosphere gets insanely festive, with people supporting theirs horses, celebrating their big wins, paying their rounds, dancing on live music... And the array of people you can meet there is nuts –from rich business men betting big money to tourists in flip-flops or models coming straight out from a magazine cover.
17. epic Sunrise over Borobudur temple, Indonesia
We woke up when the night was still dark, jumped on our bike, rode all the way to the top of a hill, then started to wait, drinking hot tea with fellow travellers while waiting for the magic to happen. Until the sky started to change into a multitude of colours, to eventually reveal the shape of Borobudur temple, far away, down the valley. No crowds but some photographers and a family of bird to witness the beautiful scene with us.
16. getting Lost in kyoto gardens' beauty, Japan
I had heard so much about these legendary gardens, in my mind, it seemed like they only existed in dreams. Until we got to Kyoto, to discover them for real. Majestic, each of them absolutely unique, from dry landscapes to study gardens. I remember walking on these paths that almost reached perfection made me feel so small. Meaningless.
15. camping in heavenly Similan Islands, Thailand
The Similans are these kind of Photoshoped-paradise-islands you only see in brochures. To appreciate their beauty at its fullest, we chose to camp there for a a night into the wild. Passing 3pm, all the tourists boats leave the shore to head back to Phuket, when about twenty lucky ones –including us!– stay. We lived with the sun for two days, enjoying the magic of the sun setting and rising on the sea, swimming in an underwater wonderland, falling asleep under the stars… Time has stopped in the Similan Islands.
14. authentic homestay in lost Yunnan, China
After two days trekking in Tiger Leaping Gorges, we hopped on a local mini bus destination Haba –to be honest, we weren't sure we were going on the right direction until we really got there, as our Mandarin was pretty/super limited. Until this old man opened his door to welcome us with his wife, in their beautiful home. Came after a fun evening trying to communicate with signs and very limited vocabulary, eating fabulous real Yunnan food and drinking gallons of Chinese tea.
13. mind-blowing show on the water, Macau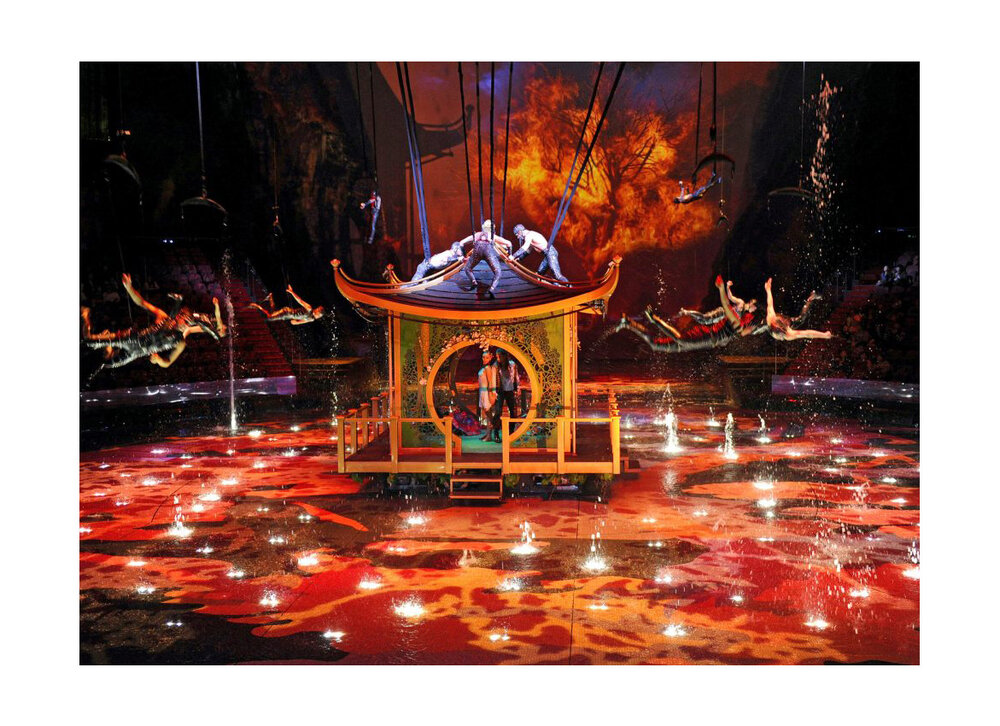 Situated in one of Macau's most iconic casinos, the House of Dancing Water theatre is surprisingly small. So imagine our surprise when a whole stage came out from nowhere, surrounded by water, with dancers jumping in and out from everywhere. A whole parallel world appeared like pure magic. The energy the artists deploy one stage is absolutely incredible. The show has from far exceeded our expectations, leaving us speechless.
12. Partying okinawa style : Saké, dance & karaoke, Japan
It started with an innocent dinner in a restaurant, to end up in a drunken night shamelessly singing The Beatles with a group of drunken locals. An epic night, with saké, Japanese whisky et terrible dance AND music performances. I will spare you the videos.
11. living the magic for real in borneo's jungle, Malaysia
The jungle noises, the sunlight at dusk, the monkeys jumping from tree to tree, the birds flying around… On Klias River, the atmosphere is something you have to see to believe it. And once the sun sets behind the forest, a whole different world comes to life. It gets dark pretty quickly, and all the sounds seem to be even louder. Then the show starts… The fireflies start lighting the trees one by one, like a giant Christmas garland. Synchronised. It's one of these moments. When nature is so great it makes you feel insignificant.
10. riding old Bicycles around remote Kerama Islands, Japan
We got to the Keramas under the rain, with no expectations. The islands were almost deserted. So quiet, for a moment, we wondered what were we doing on this remote land. Until the sun finally showed up. We hopped on our bicycles, off for a dreamy exploration. The roads for ourselves, local people to meet, gorgeous little beaches, turquoise waters… and this incredible gourmet restaurant set in a container in this tiny little hamlet. Absolutely no tourist nor "tourist sights" and "must do" in sight.
9. hot springs in a town straight out of a fairy tale, Hokkaido, Japan
If there is one unique and magical thing about skiing in Japan –apart from the sport itself-, it's that thrilling sensation when you dip your sore naked body in an onsen's hot waters. Jozankei takes the onsen experience to a whole different level. This traditional village lost in the remote countryside of Hokkaido hides many gorgeous hot springs, including that one… Extraordinary. Picture yourself after a day riding the fluffy Japanese powder, alone in a natural hot spring, with mystical steam dancing around, and the snow falling on your bare shoulders. In front of you? Snow, nothing but snow. And no one.
8. like a Muay thai warrior in Bangkok, Thailand
You haven't seen Thailand until you've discovered Muay Thai Boxing –they say. So I gave it a try -just for fun. And got hooked to it at the first kick. Muay Thai personal training by the banks of Chao Phraya in Bangkok, with a crazy trainer resolute to make me become a true warrior -or, you know, resolute to kill me in only two hours of training. The heat, the energy, the boats passing by the river, and the adrenaline… The whole thing ruled!
7. breakfast like a local in Tsukiji fish market, Tokyo, Japan
We all know how legendary Tsukiji Fish Market is. But to really experience it, you've got to wake up before the sun and join the locals at one of the many sushi bars for a typical breakfast : sushis and beers at 6am the morning ! The problem once you've tasted these delicacies, is that there's no way you'll eat sushis anywhere else than in Japan after that. Yep, you've just ruined your life. Forever.
6. a vertiginous Helicopter ride above the city, Hong Kong
Taking the lift to the highest floor of the luxurious Peninsula hotel, walking up the stairs to the helipad, sitting in the back seat and putting our helmets on, hearing the doors closing, feeling like we're in a James Bond movie. Then the engine takes off, to fly over one of the most spectacular skylines in the world. Comes fifteen minutes of absolute amazement.
5. slow life and surf routine in Batu Karas, Indonesia
Life is better at the beach –we all know it. But not any beach. Ahh… Batu Karas. Every morning, the same routine. Waking up before the sun, watching the sun rising from our boards in the water, waiting for the perfect mellow wave, jumping, failing with style, then trying again. Leaving the beach when the village starts to wake up, sitting down for banana pancakes and strawberry juices with friends. Going back to bed for a well deserved nap before the next session. And so on.
4. heavenly half marathon across angkor's temples, cambodia
Heading to a half marathon aboard a tuk-tuk surely was a promising start to this day. Tic tac… The BAM! resonates, giving the starting signal of an incredible experience, running through one of the most iconic landmarks in Asia –if not in the world-, supported by hundreds of kids in their school uniforms. The lush jungle, the old stones, the outstanding temples, the monkeys running around –it all created an atmosphere I wouldn't dare dreaming about for a run.
3. thrilling Powder hunt throughout Japan's mountains
Skiing in Japan has something magical you can't find anywhere else in the world. The association between the traditional culture, the peaceful atmosphere in the temples and the onsens, the thick white blanket covering the landscapes, the frozen local beers and above all, the adrenaline riding on the legendary powder makes it so special we got hooked at the first ride. Wherever we went, from Hokkaido to Honshu, it's always been special. And unforgettable.
2. Walking above the sky, Nepalese Himalayas
Waking up every morning in a different tea house, eating homemade breakfasts with fellow trekkers before starting our day across fantastic landscapes, walking surrounded by majestic peaks, losing all sense of time, watching the stars like we could almost catch them… Trekking in the Himalayas made one of my old childhood dreams come true.
1. A train ride through south Java, Indonesia
Seven hours straight in a packed train with no air-con could seem like a hell of an experience, but when I think back of our years in Asia, it's still the one that stands out the most. Watching beautiful landscapes passing by for hours, waving at the kids running after the train, having garlic rice in a rolled banana leave for dinner, melting away with the locals, taking the time to take it all in. I guess that's what they call slow travel.
---
Why this top 20 experiences in Asia? Is there a subliminal message you should get? If so, what is it?
>> Coming soon, in the next episodes… tin tin tin tiiin! #suspense
Don't miss a post !
Sign up, get inspired
Thank you!
[ad_2]

Source link