[ad_1]

"Home for the holidays" may have a different meaning this year. This year has been especially stressful and everyone is looking to reconnect with family and friends this holiday season. However, assessing your loved ones risks, and determining how to celebrate this year can raise questions, bringing it's own share of anxiety.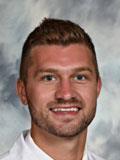 Patrick Cudahy, MD, a family medicine physician with Dignity Health Medical Group — Dominican, offers some advice for navigating how to best celebrate the season with others.
Form Your Holiday Bubble, and Plan Accordingly
First and foremost, do not host or participate in any in-person gatherings if you or anyone in your household has been diagnosed with COVID-19 or may have been exposed to the virus in the past 14 days. However, if you are planning to celebrate with a group, experts recommend you build a 'holiday bubble' with a small group of people to help minimize the risks of contracting COVID-19.
Preparation and communication within your bubble is key and it's important to consider if anyone you are celebrating the holidays with is high-risk for contracting COVID-19. Creating a holiday bubble will lower risks of contacting COVID-19, but will not completely eliminate them.
Take note of the COVID-19 infection rates in the areas where those in your bubble reside and whether or not exposure during travel is sensible for everyone involved. The Centers for Disease Control (CDC) lists all state and territorial health department websites online. Be sure to check what the regulations are in your state and local community.
Celebrate With Caution
It is safest to celebrate only with individuals living in your household, but if you choose to invite guests within your holiday bubble, there are some things to consider. Make sure everyone is on the same page by discussing safety guidelines with your guests prior to their arrival so that you can set expectations and limitations. We recommend limiting the number of guests and hosting an outdoor meal. If celebrating indoors is absolutely necessary, disinfect frequently touched surfaces prior to guests arriving and in-between each use. While indoors, bring in as much fresh air as possibly by opening windows and doors and using a large window fan to circulate the air.
Dr. Cudahy recommends following CDC safety guidelines including wearing a mask, washing your hands for 20 seconds, and staying at least six feet away from anyone who lives outside the home. Some additional helpful tips to keep everyone safe during a celebration include bringing your own food, plates and utensils and staying out of food preparation areas, such as the kitchen.
Gather Virtually
For many, the best option this year is to celebrate the holidays remotely. While this is the safest option, families and friends still want to find a way to connect even if they are physically apart. Thankfully, there are many ways to gather virtually (e.g. Zoom will lift its 40-minute meeting limit on Thanksgiving so that families can virtually gather as long as they'd like). Share recipes and stories over video calls and schedule meals together in place of in-person meals around a table. It's also fun to watch movies, sports and play fun games together virtually.
Planning ahead of time and assessing your risk factors will help you make the best decision for your loved ones. Once the planning and preparation is done, you can relax and enjoy your holidays. No matter how you decide to celebrate, take the time to reconnect with family and friends.


[ad_2]

Source link